You Are Always On My Mind
Tiap-tiap hari, sebelum tidur, aku mesti spend at least seminit dua pikir pasal benda ni. Boleh ke habis? Sempat ke habis? Habis tu nanti berdiri ke merangkak? Or naik lori sapu? Or naik teksi? Ahooo!
Dan setiap malam jugak, aku akan jawab semua persoalan tu dengan "Ah, bedal aje lah!" Atau dalam bahasa omputehnya, "Just bring it!" Heheh. Perasan The Rock kejap.
Hari ni sepanjang hari tak senang duduk. Logged on to mapmyrun.com and did this: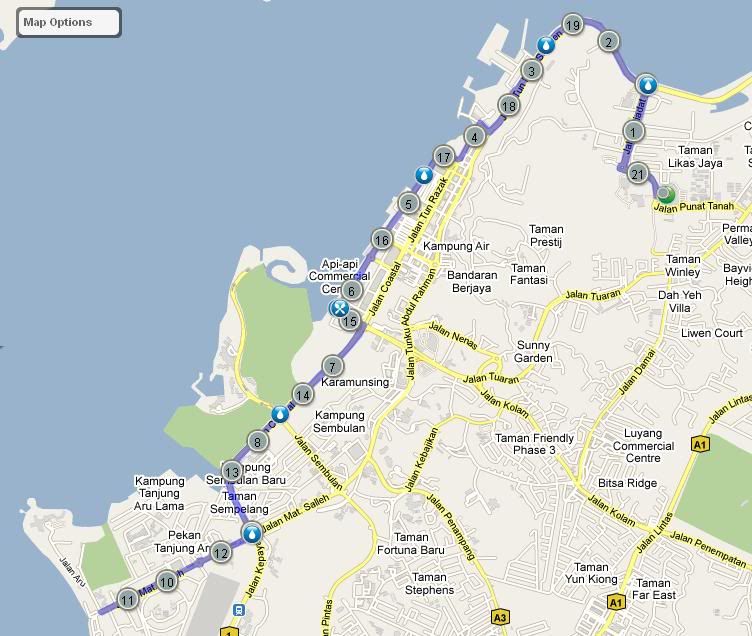 Borneo International Half Marathon Route.
Map is available here for public view.
Elevation is negligible. Total gain is 56m for the whole stretch of 21km. Any flatter, it can be used as a landing strip.
3D flyover map tengah loading.
Malam ini mungkin tidur dibuai mimpi (ngeri).