Week-1 Report Card
So I've been running regularly for the last one week, eating healthily and eating less, giving up on drinks with calories, getting enough sleep and brushing my teeth regularly. Here is a boost of motivation and maybe a bit of bragging rights.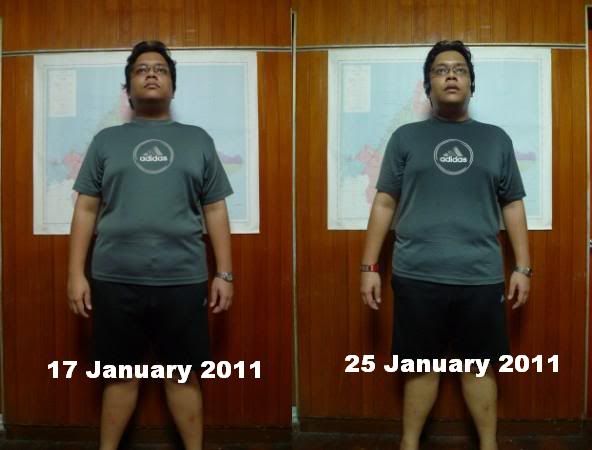 Any difference? OK la. Tiny bit of bragging rights only la.
I didn't weigh myself because I think weighing scale is evil.
Indeed I feel much better. I feel more energetic. Runs are less painful the day after. My back hurts less. And I don't get hungry even when eating less.
Lets see how long I can keep this going.