11 April 2011
11 April lays many marks this year.
It's the first time I ran a 6 min 30 sec pace, the fastest I ever run (yeah, yeah. I know people who warm up with 6:30 pace).
It's also the day I accumulatively lost 17kg. 17 is my favourite number, along with 3.142... and 1.618.... No secret I have been weighing myself. Comparing pictures doesn't work as good indicating weight loss when every photos now look almost alike.
And most of all, it's the day I turn 28.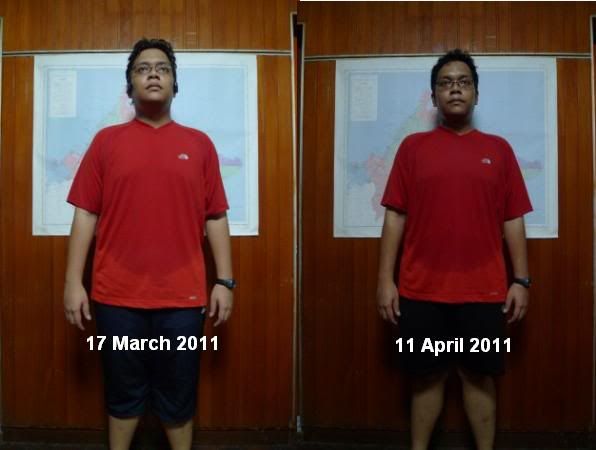 The effort of holding a 6:30 pace can be seen with the amount of perspiration.
Okay. Enough of that. Time to hit the road!