Worldwide Pants
As I was (still am) packing for my trip to KK, I came across something I had not seen for quite a while.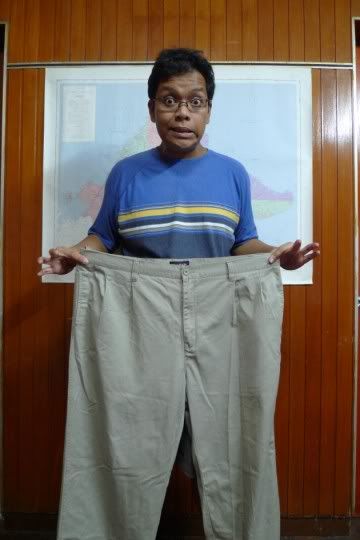 My pants before I began my 'Final Frontier'. With much malu tersipu-sipu, those are with a 46-inch waist. Got a few pair of those before coming to Sandakan.
I use to fit snuggly in them. Colours pun buleh tahan. Black, beige and brown. Konon jejaka terkini lah.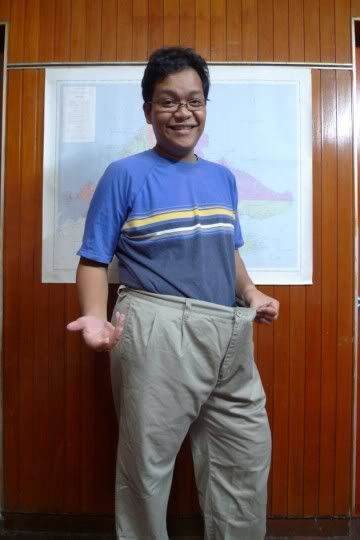 Taadaa! Sekarang sesuai dibuat pakaian untuk anak-anak yang baru berkhatan. Roomy dan anti-friction.
I think it is time I let go of my past and brace for a better, healthier future.
Good bye pants. I will miss you, I wish you well and I hope to never see you again. :)
To those who are geared to change your life, I endorse it 100%. Borrowing from what Simon Cross has said, don't wait for Monday, don't wait for a new month, DO IT NOW!
And get ready for a brand new discovery! Hahaha. Gambar ni memang WINRAR capub kuasa dua. Haha.
To Kota Kinabalu with a mission!!