See You in 2063
Ever wondered how long will you live?

According to the life expectancy calculator, I may live until I'm 80. This is my detailed results:




The figure looks all rosy, but trust me, after the question on BMI, my virtual age shot up to 30 and my life expectancy was in the 60's. Only later when asked about seatbelt usage, smoking habit, drinking habit, etc my virtual age constantly went down and I'm expected to live to 80.

It is scary, honestly. At one point I was about to abort the test. On the other hand, it puts some sense of urgency in life. 20,300 days left. That doesn't sound like a long time, innit?

If you're up for it, click here.

p.s: Ali took the test as I was writing this. He too scored 80. This was what he had to say: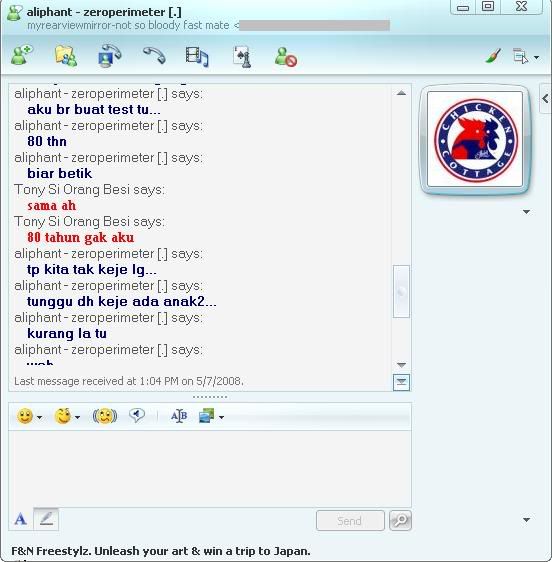 Thanks, mate.