12 May 2011
It is another monumental day. A day that marks few milestones in my life. In ascending order:
I have left the triple D club. Yes. My weight is now in the double digit figure. With clothes on, today I tip the scale at 99.5kg. Probably weigh 99 with only the undies on. So I have in total lost 21kg since 17 January this year. Lets hope we can stay in this side of the fence for good.
Still, a very long way to go.
The day also marks the completion of my second year in Sandakan. Which means today, I complete my Housemanship Training Program. I am no longer an intern. I am now an outern. Hahaha. Ok, ok. No such thing.
With the late Firdaus, a memorable patient who have fought kidney disease valiantly.
Two years of enslaving myself in a commitment that hopefully will last a lifetime. Have I learnt a lot? Hell yeah. In the greater scheme of things, is it much? Not really. In fact I barely scratched the surface.
So what does the future hold as a Medical Officer now? More enslavement. I say BRING IT!!
All these achievements will not be possible if not for one person. And 12 May also happens to be that person's birthday.
It's my mother's birthday!!
When I am your age and if I'm half as successful as you are right now, I will be very, very pleased, even if my eldest son is still helplessly single. Hahaha.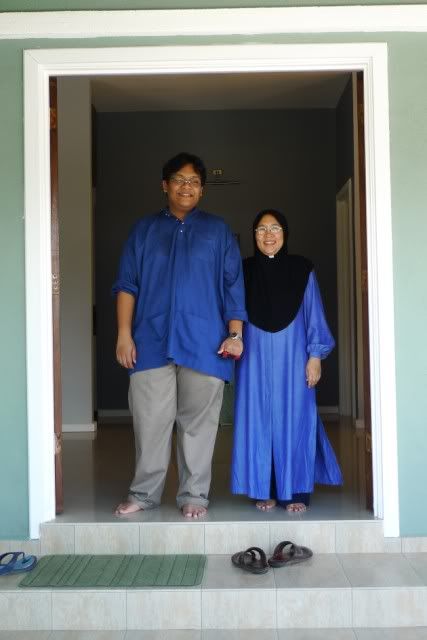 Homaigod! Besarnya aku. Mak, kita kena ambik gambar lagi sekali lah.