Our 5 Seconds of Glory!
The Run In Sarong group received an honorific mention in The Star, Metro Central pull-out today!!

Ok ok. Honorific is pushing it too far lah. It's just a mention, but it has truly made my day. Personally, this is my first newspaper appearance. Feewiiiitt!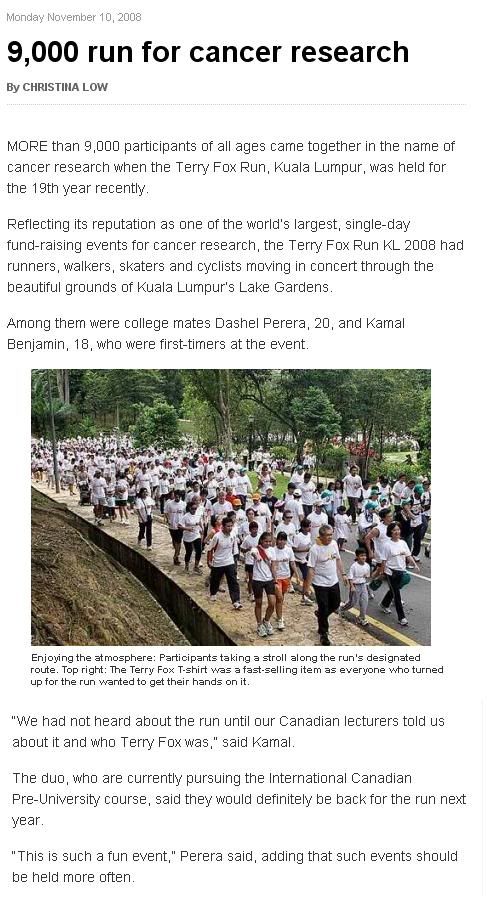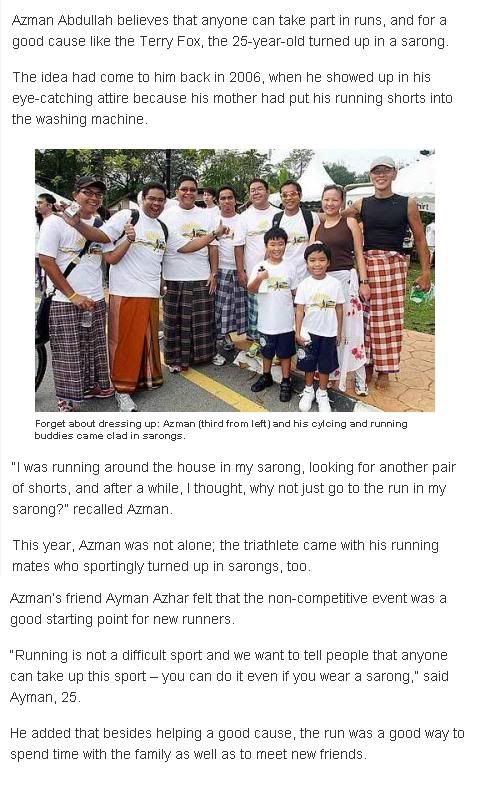 L-R: Ali, Upiq, Azman, Ayman, Mac, Arif, May Senn, President Ngae
Standing in front: Arif's Energizer-powered boys.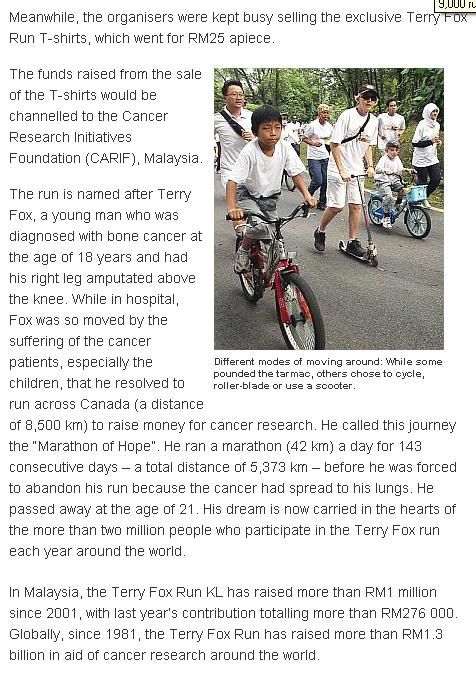 Taken from The Star Online at thestar.com.my

Although I have to point out some misquoted facts.


My first Terry Fox Run was in 2006 but the first time I wore sarong was in 2007.

It was my ever-efficient domestic helper who washed the running shorts.

I am NOT a triathlete. The closest I am to being one is 1/3rd of it, taking part only in the cycling leg (once!); or a triathlete wannabe, depending on which day of the week. Heheh.

Triathletes are Ali, Upiq, and of course, the Ironmen trio, Arif, May Senn and Mr Ngae.
That's it lah! Sarong is definitely here to stay. Yeah!