Whatchamacallit
I'm now drinking expired coffee, with sugar I snuck out from Chili's 5 years ago. What can I say, un-domesticated men only buy mee Maggi and eggs when we go shopping.

To those who have visited this site in the past 4 weeks and got fed up with Macaulay Culkin Home Alone jawdrop, I apologize for my absence.To those who have been prompting me for an update, I'm so sorry, but I have to disappoint you again.

I'm 52 days away from my ultimate, paramount, last hurrah, final exit exam. The status quo denies me to spend my free time typing other things than my clinical case portfolio (I rather call it porkfolio. Kebencian terhadap benda apa hala ni yang teramat sangat tahap Jurus Memecah-belah 7 Lapisan Langit Tahap ke-23 Bab 6 Muka Surat 105 HUUUAAARRGGGHH!! KAME HAME HAA!!!!!!!).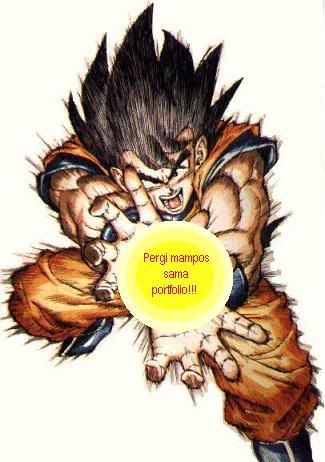 For my own benefit, should I sustain retrograde amnesia from cerebral hyperfunctioning, these are what happened in the past 4 weeks.

December 8-14: Working extremely hard to get the IMU Community Health Project running smoothly. By having everyone under pressure on most times during the week, it actually brought out real character of people whom I thought I knew. With that I refuse to make further comments. Bwaahahahaha.

December 15 & 16: IMU Community Health Project. This was done in Kampung Parit Othman, 21km northwest of Batu Pahat. The team screened 110 adults and 70-odd children for common diseases. An 11-out-of-10 effort to the whole team! Everything went smoothly as planned.

December 20-25: A well-deserved 6-day holiday. Zero cycling. Haha. But the 6 days were put to good use on catching up with family and friends. All in all, a wholesome holiday.

December 31: The day I discovered fragments of Heaven on Earth. It comes in the form of Secret Recipe's Raspberry Cheesecake.



I can't wait to see the real Heaven.


This blog now has waaaaay to many pictures of food.



January 1: My favourite minister was assasinated politically. Haih. Well at least he can use the spare time he has now to work on his autobioraphy. Hey, I've even saved him some time by designing the cover already.



Coming to a bookstore and DVD shop near you.
Inspired from an old friend of ours.

2007 refelction? Nah, I lost my mirror.

2008 resolution? No thanks. Have you ever noticed, there's a LOSER in RESOLution.


Well I hope that's not all. I'll be back grinding (slow) rubber on the roads of Ulu Langat and rocking the bandwidth in 55 days or so.