404
404.

No, they're not Zipp wheels.

Not an html error either.

404 is the distance in kilometers covered by Aini, cyling over the weekend!! Putrajaya to Kuantan. Hambek ngko! I'm telling you, this woman is like no other. Itu kaki kasi tendang kalu, mau masuk gol.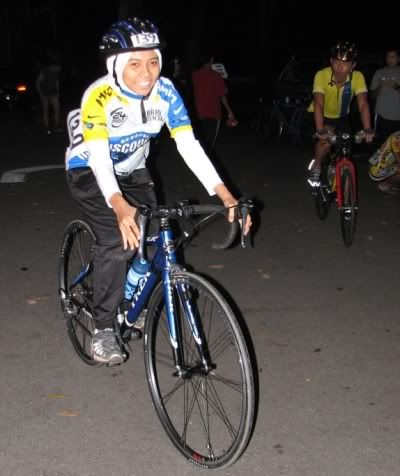 She is strong physically, no doubt, but what inspires me most is her determination and strong will. Kalau Aini, bukan takat iron will dah. Ni dah kira reinforced carbon fiber will dah ni.

Congratulations on your monumental achievement, Aini, and we are so proud of you!! You are officially INSANE (INSAN Extreme).

Labels: People