At Large In A Smaller Room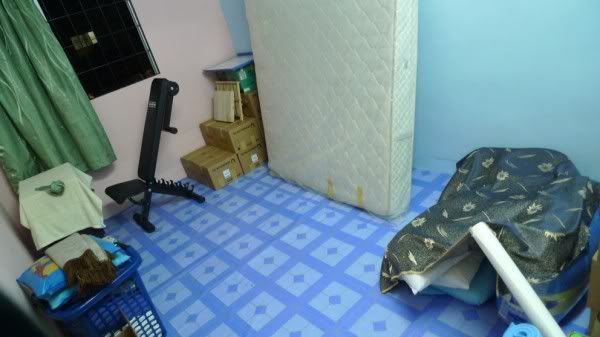 I started my first official day as an MO moving into a new place. It's a room and I'm staying with a friend.
Moving from a house where I stayed alone into a single room with another friend is gonna be a big change. Now I have to berpakaian elok, if berpakaian at all. And I have to close the door everytime coming in and out of the room. And it's a rumah taman, which means the house opposite has a window that allows direct view of what's behind my window. Gile takdok privacy.
But I have a good feeling about this move.
For one, there's a stretch of flat, straight road that runs for 1.5km. That means a 3km lap. Nice. Memang akan jadi playground for tempo running. And the sports complex is nearer. Ada track sana. Finally I can berjinak-jinak with interval training.
Also, I begin my first 2 weeks of MO years being on leave. Muaaaahahaha. Currently sitting at the airport waiting for my flight back home. Cantek kan? Semalam baru fly KL-SDK, hari ni pegi balik KL. Gila babeng jet setter.
Ada apa plan 2 minggu ni?