Holiday and What's Left of It
I still got 5 days left before flying back to Sandakan. I made big plans for this holiday, taking a total of 14 days off.
A huge chunk of it was allocated for my best friend's wedding.
I planned to run at different places this holiday, but that has to be scraped of the slate.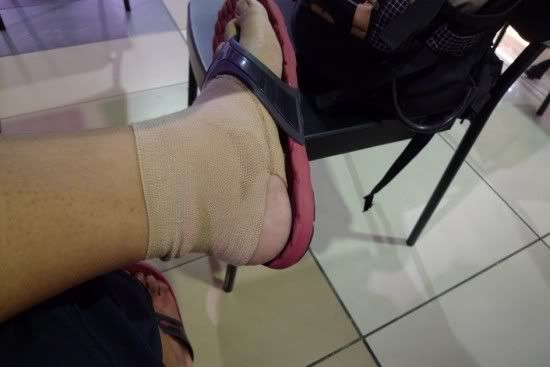 Currently I'm nursing this 'penyakit misteri'. My heel suddenly hurts, which causes me to limp when I walk. No idea what's causing it. I didn't fall or hit anything. It can't be a gout attack because the back of the heel isn't a joint. Bah! At least I get to ride the tramadol high. Note: the ankle guard does nothing to help the pain, but it makes my limping looks legit when I walk at the airport.
Speaking of airport, I flew to Terengganu last night to meet my Tok Che (grandma on my dad's side). She's doing ok, but can't manage to convince her to follow us back to KL. During day time when Ayah and Mak Su are out working, she stays alone at home, and I think that's not healthy for her. At least if she comes back to KL, Tok (grandma on mother's side) is there.
Also I've been eating out a lot during this holiday. Don't worry, always picking healthy options on the menu.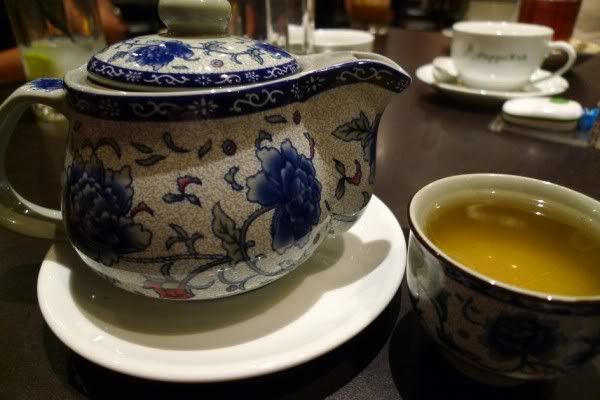 Chinese tea in Pappa Rich has to be the best drink in any kopitiam ever.
I was actually looking forward to get to know a new person, in my elusive quest to expand my social circle. However I don't think it went the way I expected. I'm not even sure if the getting to know part actually happened.
I ended up inviting two ladies back home.
Here are their pictures. One on the floor and another in bed.
Man, these girls are loud.
And I thought Ali was the one who got hitched. Haha.