Ipoh Century Ride 2008
To all the riders who are trying to put the face to the name of your's truly, I was the one who was coughing his lungs out the first 5km of the ride.

Nonetheless I finished the 160km ride (100 miles, hence century). My time was just slightly under 9 hours. Nothing great lah. The fastest guy clocked in 3 hours something only.

The route was fantastic. Scenic, considerate motorists. This is the summary of the town we went to:

Ipoh - Chemor - Sayong - Manong - Kuala Kangsar - Chemor - Ipoh.

I will not bore you with the details, but I will tell you about Sayong.

I've finally figured out how they got the name Sayong. Bear with me.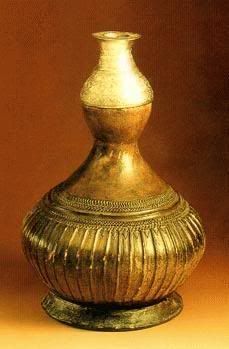 This is Labu Sayong. Perak's heritage. It is a clay water bottle, that's supposed to cool your drinking water and add some muddy taste to it for those who like it that way.

Ok. This is how this simple device is related to the place Sayong.



First, create a silhouette image of the labu sayong.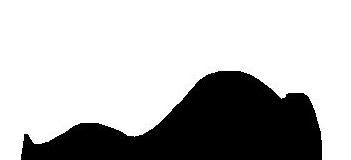 Then, cut it in half symmetrically, and tilt it 90 degrees.


This is where the fun begins.

Create a mirror image of that tilted and halved labu sayong, and paste it next to each other. Create another mirror image of that, and again paste that next to that other one. Repeat this for about fifteen million times. And you will get something like this:



Profile of Sayong.

That's how they got the name. Yes, my friend. Sayong is hilly, and the hills will kill you.

Ok ok ok lah. Maybe not you lah. But it did kill me. And I was born a new man, as I did NOT once dismount to push my bike up those hills. Kira new man la. The old version selalu turun tolak basikal.

So that's my century ride story.



Oh and one more story. This one is kinda draggy, but again, bear with me if you want to learn a lesson hitting on hot chicks.

My half-cooked scientific theory: The normal human body, has only enough blood to power one function at a time.

My half-fried inference: Since cycling involves a lot of leg-work, all the blood is pooled in the legs and none is left in the brain, thus rendering the brain useless during rides.

My half-baked scientific proof: Of the 8 hours or so of cycling, I spent 6 hours trying to figure out who was Sir Edmund Hillary's sherpa, but to no avail. I knew the answer, because I remember telling it to a friend once. But I could not recall it during the ride.

Sherpa? Phurba? Kamchatka? Kathmandu? It went on and on and on.

Only when I was back at my uncle's house, in the shower, relaxing after the long ride, did the answer come to me. And it wasn't even an effort! It just popped straight out of my head. Tenzing Norgay!

The half-boiled scientific implication: I was one of the last 2 riders who came in. The other one was a girl. I'm guessing she's around my age. We rode together until Kuala Kangsar, where I left her and 2 more riders for a bihun goreng (aku lapar gila siol). It was then 43km from the finishing line.

After the bihun goreng and laici ais (masa tu tengah panas siol), I continued riding and caught up with her again in Chemor, cycling alone. I already knew we were the last 2 riders, so no point passing her and leave her behind. So I rode next to her, and before I could say anything she said worriedly "Eh, I'm so scared lah. Are we on the right road?"

Heroically, I replied "Don't worry, we're on the right track. I'll ride in front of you and block the wind. Stay close behind me." WALANNE!!!! Damn heroic man!! You can throw in a bit of 'cik adik' here and there for a cerita melayu feel.

I made sure she was close. If I looked back and she was far behind, I'd slow down. Damn gentleman leh!!

To cut the story short, after a few kilometers, the finishing line was in sight. We crossed it together, with identical finishing time, talked a bit, I asked her name, she asked mine. I said I'm from KL and she said "oh! So am I". She thanked me for helping her finish, I said "no lah, it's nothing, just one rider helping another" (and I don't remember blushing because all the blood is in the legs, not the head, remember?). All sweet and dandy.


........


And that was it.



The time was right, everything fell on their right places. But after all that, I couldn't even bother to ask for her number??!!! What the bloody hell was wrong with me?! Apelakebodonye aku nih.

So to Yit Thing, if you are reading this, please drop me a comment. I would love to cycle with you in Ulu Langat.


p.s: Seperti biasa, sapa finish last tak dapat ambik gambar. Haha.