Raya Pictures
Thanks to my photographer-wannabe brother, Raya in Terengganu this year had been well photographed. Here are some cool shots, and shots of myself, which are also cool. So it's quite redundant to mention it again. :P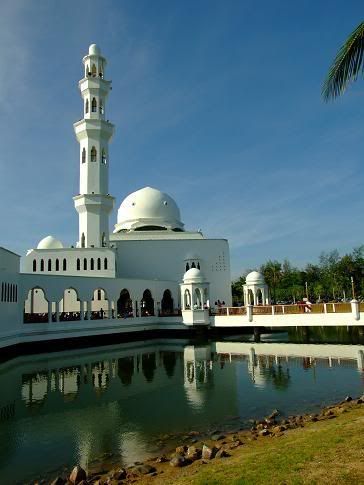 Solat Raya at Masjid Terapung Kuala Terengganu.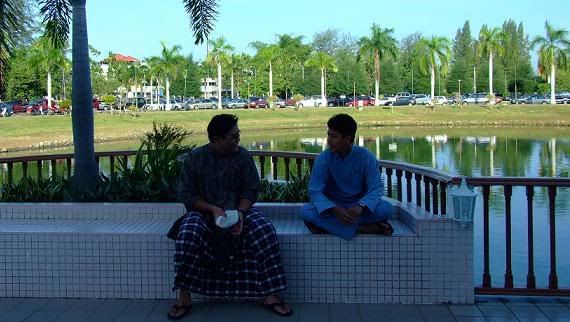 Orang tengah takbir, kita lepak dulu atas kerusi batu tumpang takde orang. Hihihi.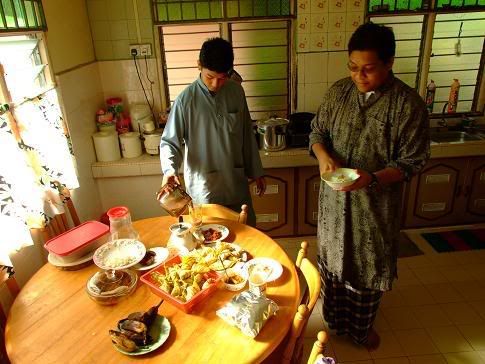 Sebelum orang serbu datang makan kat rumah, kita bedal le dulu kat dapur.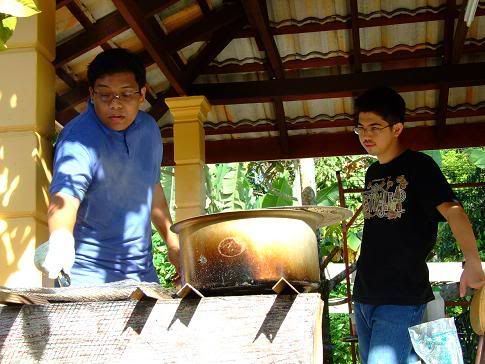 BBQ open house, Hari Raya kedua.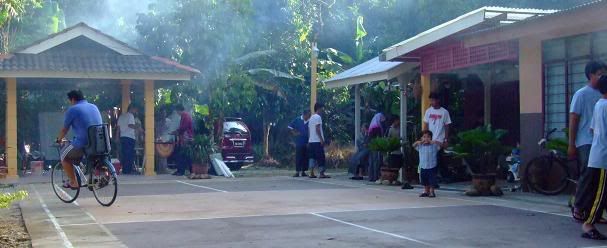 Lepak kayuh basikal jap.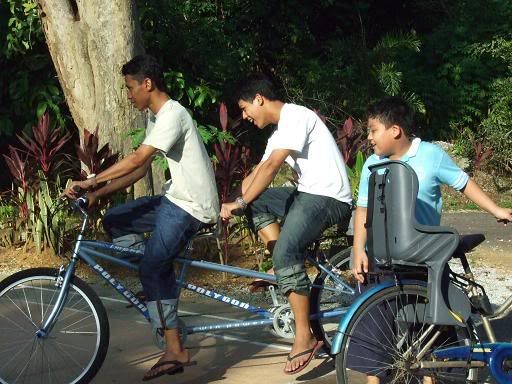 Not bad eh this kampung. They have tandem bike here.
Budak-budak lari pun ada.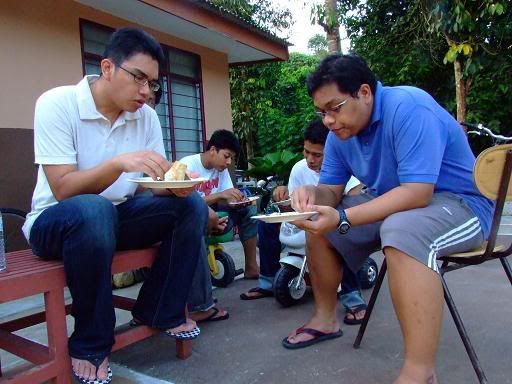 Gathering of the Singles Club.
In deep contemplation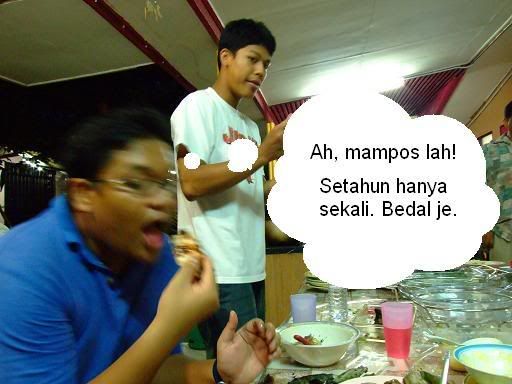 Moment of regret.
Homage to my brother. A budding photographer (so he claimed). Orang muka tak malu macam dia je boleh jadi photographer. Tengah khutbah raya, dia boleh lagi rayau-rayau masjid celah-celah orang nak ambik gambar.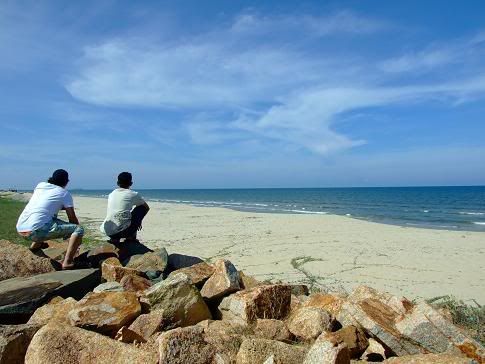 That's him again flashing his orange underwear.
It was a good Raya. Not too many tiring travels across the state, people came to our place instead. And the drive had been extremely superb. After so many years of implementation, I can safely say Ops Sikap had shown its positive effect.