Impending Flood?
It has been raining every night since 4 nights ago. Each time is just as heavy as previously and would last for at least an hour and a half. Almost a year ago, around this time, Batu Pahat along with the rest of Johor and northern Melaka was hit by massive flood. Is it going to happen again this year?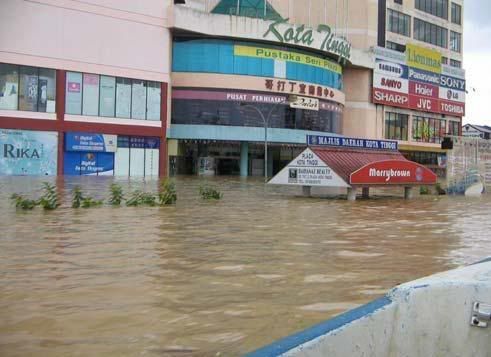 Source
Kota Tinggi. One of the worst affected area.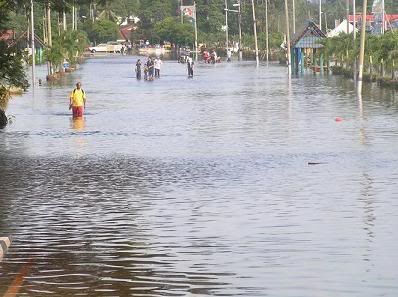 Source
Parit Sulong. Mere kilometers away from where I live.
Driving through Batu Pahat town itslef, you can see the scar of the flood last year. The brown waterlevel stain can be seen on walls of Batu Pahat buildings.
Jom. Block your calendar. Mid to late December. Swimathon in Batu Pahat anyone?

Authorities. Put your jumpsuit on. Start unclogging the rivers.
Citizen. Make use of the dump trucks. Stop clogging the rivers.

Labels: Places