2650km Drive.
This holiday I have been doing a lot of driving and most of the trip was planned mere days before it happened. Here is a chronological summary of the journey.




Sunday 29 March




KL - Kuala Terengganu



I drove a government-owned Perdana V6, driving my dad and his colleague back to Terangganu where they work. Journey started at 5 in the morning. Karak highway was heavily fogged, and driving on that kind of road in that kind of condition at that moment of time was one of the most challenging thing I've done.

Since a about a year ago, I only see my father in KL during weekends.
Now I finally get to see what he does on a free weeknight in Kuala Terengganu. He's pretty much living the life there. He's out of the house after Maghrib around 7:30pm, goes for dinner in some restaurant with a few friends. Then goes to a cafe in town to have blended fruit juice, which he doesn't have to pay because his friend owns the cafe. Then borak until 11pm, goes back home and sleep. Oi! I am the one who is supposed to do that la.




Monday 30 March




Kuala Terengganu - KL



This one is a solo drive back to KL. I left the Perdana V6 in Terengganu and brought back my auntie's Mercedes C200 (lama punya). This is about the longest solo drive I've done. 440km using the Kemaman route.

Highlight of the drive is layan-ing corners on Karak highway. Damn syiok wei. 120kmph downhill with no adult supervision (errr.. oi Azman, you are an adult lah. Start acting like one). I almost lost it, understeering a corner. Very close call. Nasib baik tak langgar divider. No more of those next time.




Monday 30 March




KL - KLIA - KL



Later on the same day, I went to KLIA to pick my brother up who came back from a 3-month Euro trip. We also took 3 Singaporean girls who earlier kindly agreed to carry my brother's 8 kg excess baggage which would've cost him almost RM250. Returning their favour, we sent them to their hotel in Bukit Bintang. It's funny that one of the girls said she wants to go see the National Mosque. I told her the Wilayah and Putrajaya Mosques are nicer, but she insisted that she wants to go to the National Mosque. I hope she found what she was looking for.

These are some of the photos he took during his 3-month trip, shared without his consent of course. Haha:



Liverpool vs Chelsea. He's a Liverpool fan. What to do. Degil tak nak dengar cakap abang dia.



Londong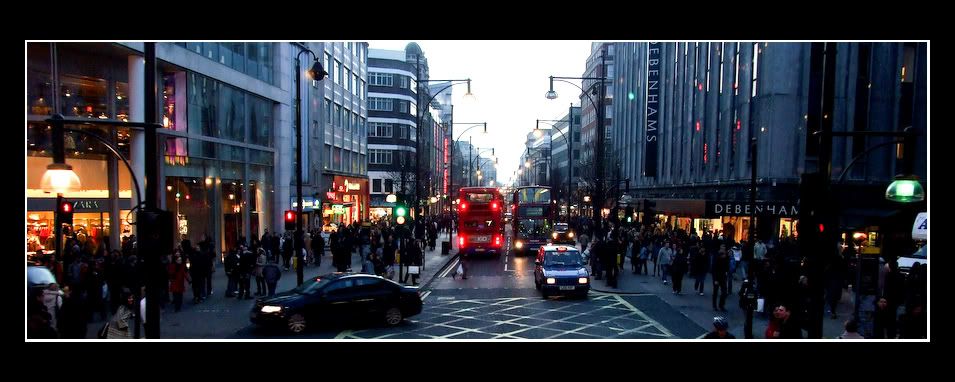 More Londong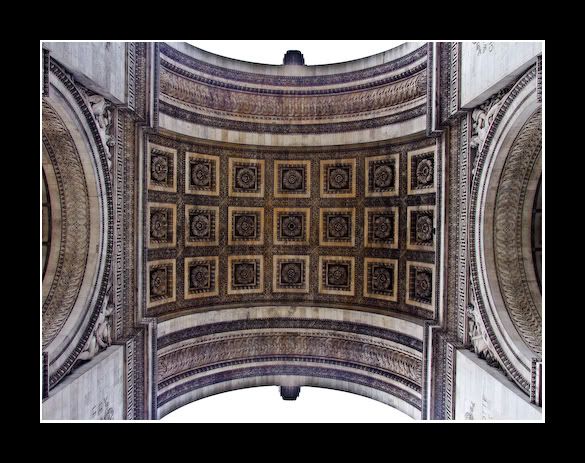 "Chomp that," Eli says (Aku tak reti nak eja la benda nih)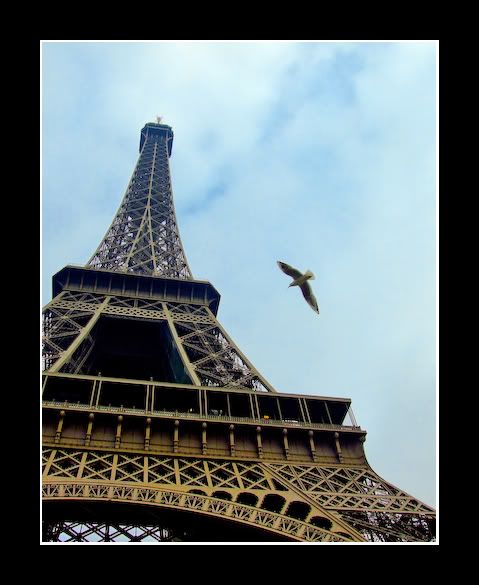 In cominngggg!!! Eeeiiiiiiyyyy KEDEBA-BOM!!



Kerusi penjilat dubur in Paris. Seriously wei. Those protrusions are silicone tongues. It revolves slowly, dipping into a container of lubricant at the bottom and goes up, swiping in between the legs of the person who sits on the chair. Depending on the gender and sitting position, those tongues are meant to stimulate assholes, balls or punanis. Damn. This invention is more than what it appears to be. I mean if Khir Toyo can give a broom to government officials who perform badly, this chair should be given to government officials who earn a living by licking their superiors' asses.

Other than wasting his time in Liverpool and discovering fetishes in Paris, he also went to Poland (according to him the most heavenly place on earth) and Ukraine (the most god-damned place on earth). Funnily these 2 countries are neighbours.

With my brother's return, it was my turn to use the camera. Haha. And I only know how to point and shoot. So gambar aku tak secantik dia punya.




Tuesday 31 March




KL - LCCT - Batu Pahat



I went to LCCT to pick Faiz, my ex-housemate in Seremban, who is now a doctor working in Kelantan. He was on a 5-day break and we made our way to Batu Pahat to reunite with another ex-housemate of ours, Rizal, now in his final year.

Wednesday was basically driving around Batu Pahat, meeting old friends, IMU staff, have cendol and big dinner with the final year friends.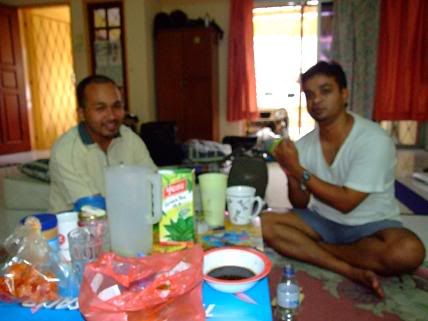 Just like old times. Sitting around empty glasses, food packets and plastic bags talking about huhuhuhu (Hahaha. Inside joke).




Thursday 2 April




Batu Pahat - Johor Bahru - Batu Pahat



Taking the N-S Highway to JB via Ayer Itam, I stopped in Parit Raja to buy some kerepek. Junk food galore! If only I had more money with me.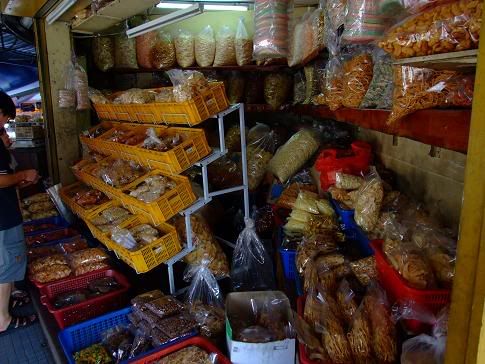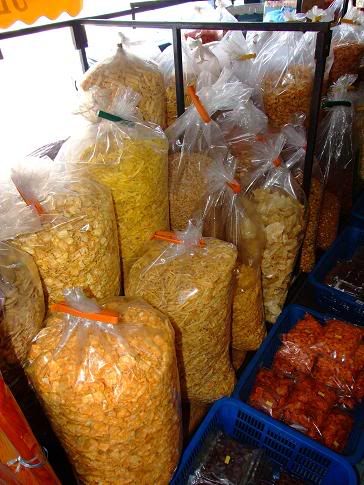 Satu peket 5 ringgit. Muramuramuramuramaibelimaibelimaibeli!

I went to JB to meet up with Shazee, most recently a 3rd year medical student in Monash Uni. I first met her in 2005 I think. Our mothers were volunteers (and still are) in an NGO. She, my siblings and few other people were once involved in a youth program and each of us had to deliver a talk. Back then my spoken English was quite bad (my tokkok English was ok la. Formal English was atrocious). No fancy animation on the powerpoint slides could save my talk. Not when during her portion of the program, she spoke impeccable English. I remember going back home that day feeling like crap. She doesn't know this. Later I vowed to improve my English, which I slowly did over the years.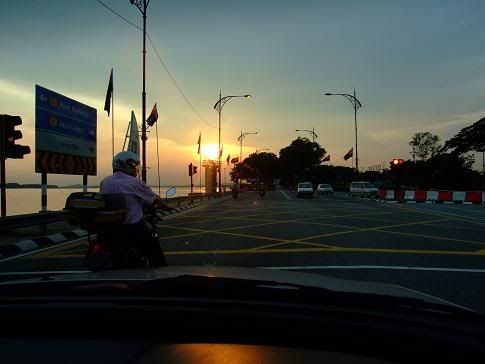 Sunset in Selat Tebrau.

Anyways it was supposed to be a group meet in JB but it ended up as a 2-people dinner in a Northern Indian restaurant. Now, if the only two things you know about Northern Indian cuisine is naan and tandoori, here's a guide if you want to try something new:

Rule 1
Order things that has repeating letters. Seriously. N

aa

n is naan for a reason. So go ahead and order a p

oo

ri or a pan

ee

r. Anything with gh

ee

or bu

tt

er is also nice.

Rule 2
Avoid anything that has the letter 'U' and 'K' in the same word. By all means avoid a

ku

lfi. And I can't guarantee a g

u

l

k

and would taste nice either.

Rule 3
Trust a Northern Indian. Shazee is half Punjabi. When she says 'Are you sure you want to order that?' don't order it.

There were also other things I hoped to do in JB, people I hope to meet, but time and circumstances disallowed me to do so.

Supper was in Batu Pahat with the 2nd generation of the 1203 Jalan Rasah residents. And I swear for a brief moment, it felt like we were back in Seremban.




Friday 3 April




Batu Pahat - Seremban - Kajang - KL



I had to leave Batu Pahat after staying for 3 days to avoid feeling like a student again (hahaha, budak-budak sem 10 jangan marah). This time Bulat and his gf pooled in. Bulat did a good job in wasting the camera batteries. But he did snap few nice shots.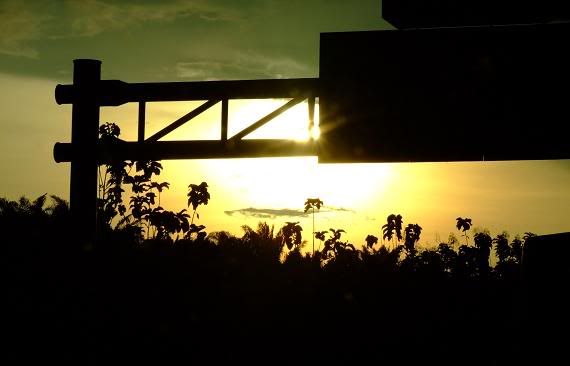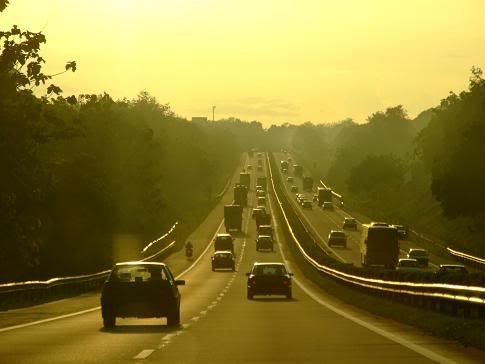 North South Highway at its best.

In Seremban, Bulat and company went on their own, me and Faiz went to meet Ezran.
Ezran was my housemate during Bukit Jalil years and is
now working in Hospital Tuanku Jaafar, Seremban. Now he stays in the doctors hostel near the hospital. The hostel is nothing more than a room with a small pantry and an attached bathroom, but Ezran sure has a way to bling the place up.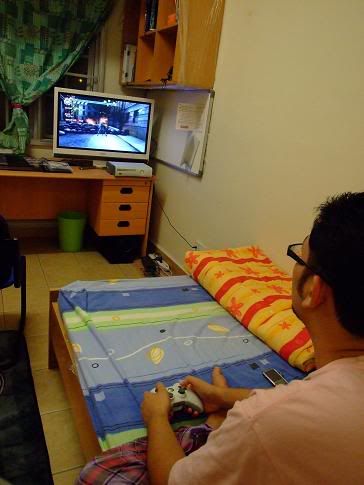 Xbox 360 and a 37" LCD TV.



Always the best way to entertain your guests.

And tak kira lah if it was the original Xbox or Xbox 360 or in the distant future Xbox 720, Xbox 1440 or an Xbox that is so advanced and canggih you can implant it in your cerebral cortex, people will always play....

.
.
.
.
.
.
.
.
.
.
.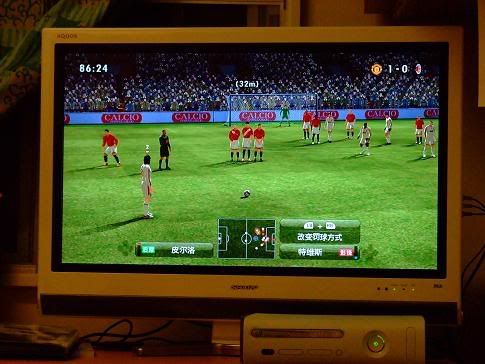 Football.

This is something I can never ever understand.

Then later for dinner Ezran and his gf took us for steamboat buffet.



The restaurant is located somewhere behind Jusco S2.



Faiz pulun. Ezran tekun. Azimah terpegun. Makanan semua aku yang balun.

I am ok with steamboat but not really a fan of it. The rigmarole of picking the raw food, cook it, look after it so it doesn't turn to charcoal, then eat it and repeat everything again are just too messy. But that night, one thing changed everything - the ice cream box.



Somewhere inside that bowl is the essence of heaven.

After dinner, I sent Faiz to his auntie's house in Kajang, and proceed home sweet home. Aahh. I was finally back.

Saturday was spent sleeping and recovering.




Sunday 5 April




KL - Kuala Terengganu (again)



This time I went back to Terengganu with my grandma who came to visit her sons in KL since a week before. My uncle who stays in KL also followed.



My Terengganu cousins aged 5 and 6 who gave me the nickname 'budok beso hok suke tido' for reasons that shall be explained later.

In Kuala Terengganu, dad brought us to this ikan bakar restaurant for dinner. The menu is simple. Rice, cucumber and grilled catch of the day. They don't serve anything else.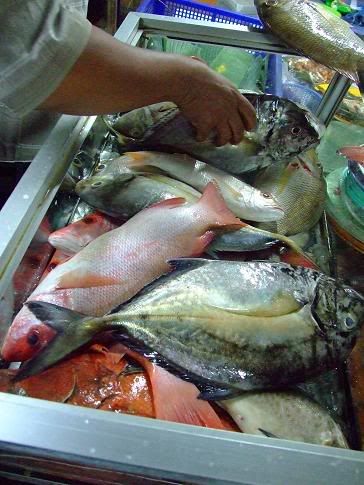 Pick your fish and wait. And wait. And wait. And wait.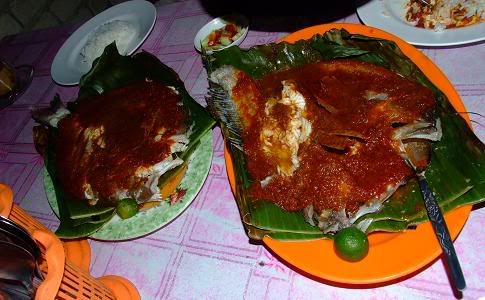 Then makan. Left: Unknown fish. Right: Ikan kerapu.

And during dinner, I also discovered that technology not only spoils the young, it also spoils the not-so-young.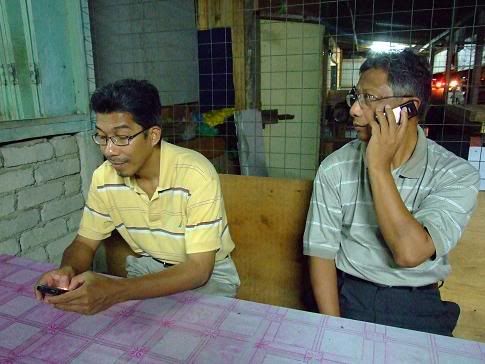 Exhibit A

Back in my grandma's house, my 12-year-old cousin showed some interest in cameras, so I taught her whatever little I know about photography. I told her about headroom, the 1/3rd rule and later, she began to understand a few stuff. These next few photos were taken by her.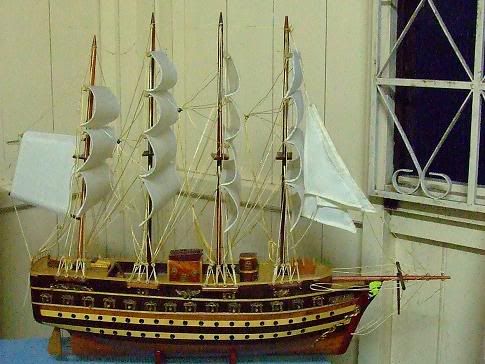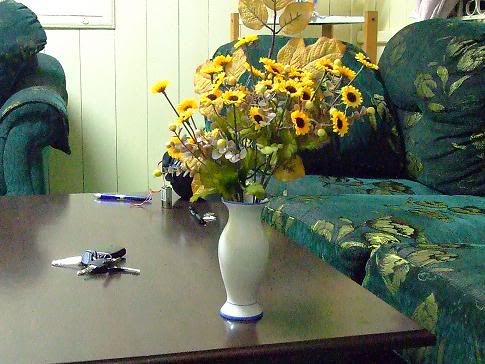 First few shots were so-so.



Playing with the macro mode.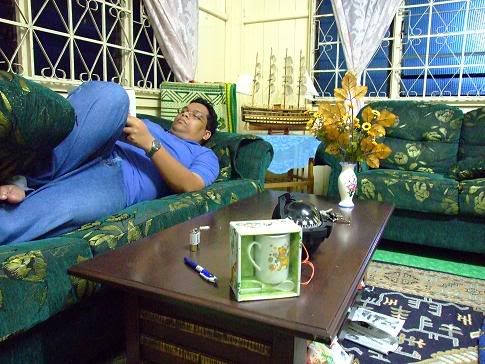 Then she took this.



And this.

It's a bit senget la, but for a 12-year-old, I think this is awesome. She does a better job than I do.

She also took some incriminating photos.

Of me sleeping.



This is me fully wrapped in a sarong. Lucky I didn't teach her how to use the flash.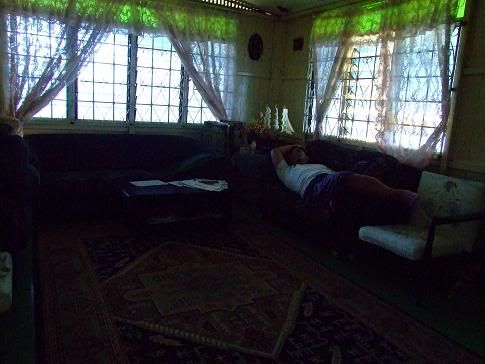 No explanation here. Hence the nick 'budok beso hok suke tido'.




Monday 6 April




Kuala Terengganu - KL



Earlier in the day I went to the construction site where dad is building his retirement home. Aaaahh. Bagus bagus bagus. Biar semua pindah Terengganu, let me rule KL. I took some photos and measurement so we can go find a suitable sink and toilet bowls and what nots. It's a good time building a new house now. With the economy going down, all the shops that sell bathroom appliances are on sale indefinitely. For those who have been saving for their whole life, it's time to burst the bubble.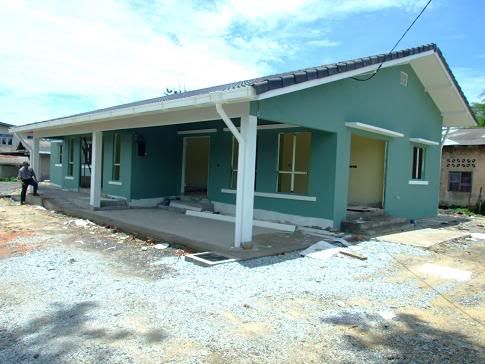 Hallmark of rumah untuk simpanan hari tua: Single storey.



Hall.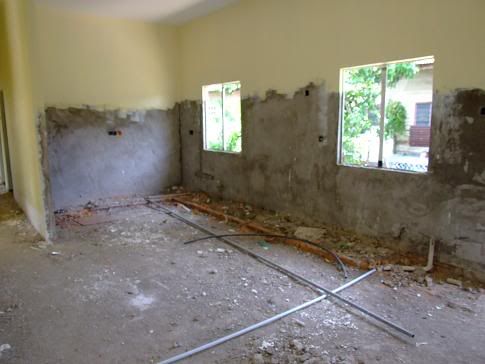 My favourite part of the house. The kitchen.

Later that evening me and uncle left Terengganu for KL via Kemaman, where we had satar, grilled pyramid-shaped nugget made from fish, coconut and chili wrapped in banana leaf.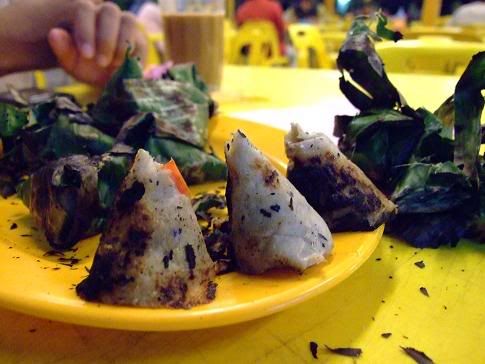 Satar, it tastes a lot better than it appears.




Tuesday 7 April




Mont Kiara.

No driving. This is a story on its own.




Wednesday 8 April




KL - Seremban - KL



Ezran was not working so I went to his place to play Halo 3 on Xbox. It was re-living old memories. Halo on multiplayer. Aaaaaahh. Nothing beats that.

I also re-discovered my hate towards plasma grenades. Why? Because I can never master using that damn thing while everybody else does.

Wise man says: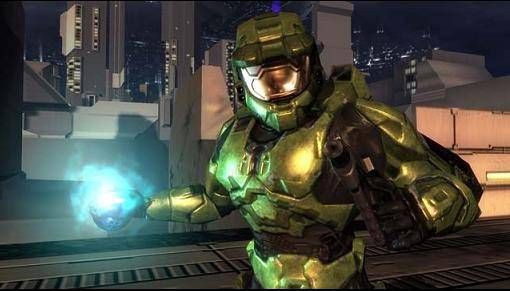 When someone throws a plasma grenade at you...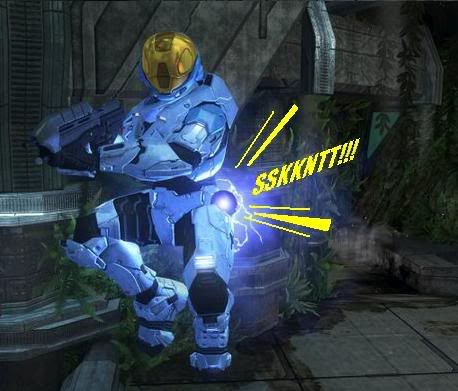 And you hear the 'sskkntt' sound of that grenade sticking on you...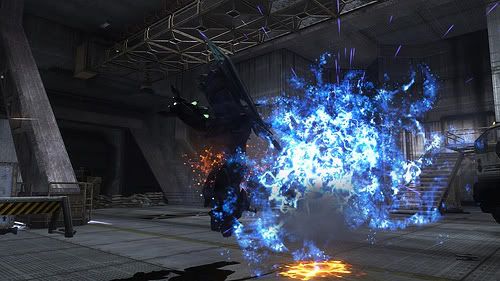 It's time to recite the shahadah.....
Ash hadual lailahaillallah. I bear witness there is no god but Allah.
KEBEBA-BOOM!!!


And that was how I spent my holiday driving 2650km through 6 states, of which 4 I went twice, in 11 days.